Sundried Tomatoes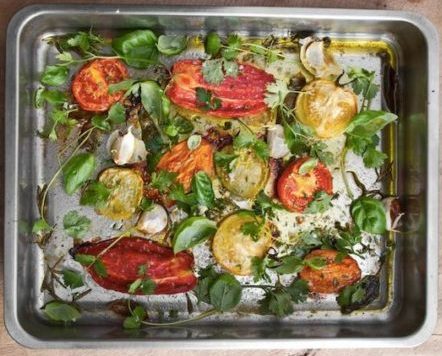 Thanks to their pretty red color, tomatoes are rich in lycopene, an antioxidant substance that protects against prostate cancer! Find more information in my book The Hormone Solution (available here).
Recipe:
1 kilo of beautiful summer tomatoes
Sea salt
8 garlic cloves
Olive oil
1 bunch of fresh thyme or basil or Oregano (to garnish)
Cut into croissants one kilo of beautiful summer tomatoes, remove the seeds if possible. Distribute 1 tablespoon of sea salt on the baking sheet. Place the tomato croissants on top with eight cloves of garlic. Drizzle with a cup of olive oil. Bake at 80 Celsius degrees for 3 hours. Place everything in an airtight jar and keep it in the fridge.