Fruity Ice-cream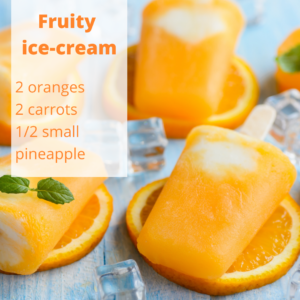 A refreshing and hydrating break that is a good alternative to plain water to treat yourself!
Preparation:
Put all the ingredients in the centrifuge, then pour into moulds and place in the freezer.
With a low carbohydrate and fat content, they are a pleasant, healthy and light way to end on a fruity and vitaminized note. Rich in water, these ice creams also allow you to stay hydrated and therefore better eliminate toxins.
Want to discover more recipes? My book "Le Régime Hormone" (only in French) is for you!